TTV Play
Trek TV Episode 189 - Star Trek: The Next Generation S04E20 - "Qpid"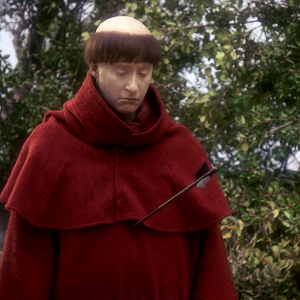 In this episode of Trek TV we discuss Star Trek: The Next Generation S04E20 - "Qpid". Hosted by Tracy and Vaughn. Guest starring Derek & Jared. Ahhh, Robin Hood. The Duke of Thieves! The Man of Tights! The Jolly Green Outlaw! Yes, the tale of the fellow from Sherwood Forest and his merry gang is obviously a perfect fit for the socialist heroes of the Enterprise, and thanks to a "favour?" or "lesson(?!?)" from our pal Q, this episode has all the legendary Robin Hood elements you love to see: Swordfights! Explosive arm capsules! Breathtakingly wide gulfs in stunt double quality! Female characters having to inexplicably fight a real life-or-death struggle via cartoonish clay pot bashings, despite being the only actors actually trained in swordfighting, because the director must have suffered some kind of undiagnosed stroke while filming! And virtually NO archery, certainly not from "Robin Hood" himself! Also Vash is back and she's continuing to TCB so hard even a nigh-omnipotent godbeing can't help but get all over that. Yes, it's a fun, light-hearted episode, so you KNOW we fit a solid chunk of serious discussion about capital punishment in there. So don't be "Stu-pid": take a page out of Mr. Hood's book, steal all this and more from this content-rich episode of Trek TV, and give it to the poor person who matters most: yourself, dear listener! Poor in Trek-related podcast entertainment, we mean. We don't know your financial status, probably.
Newest Fan Art
My rendition of Jared
From: Chris W.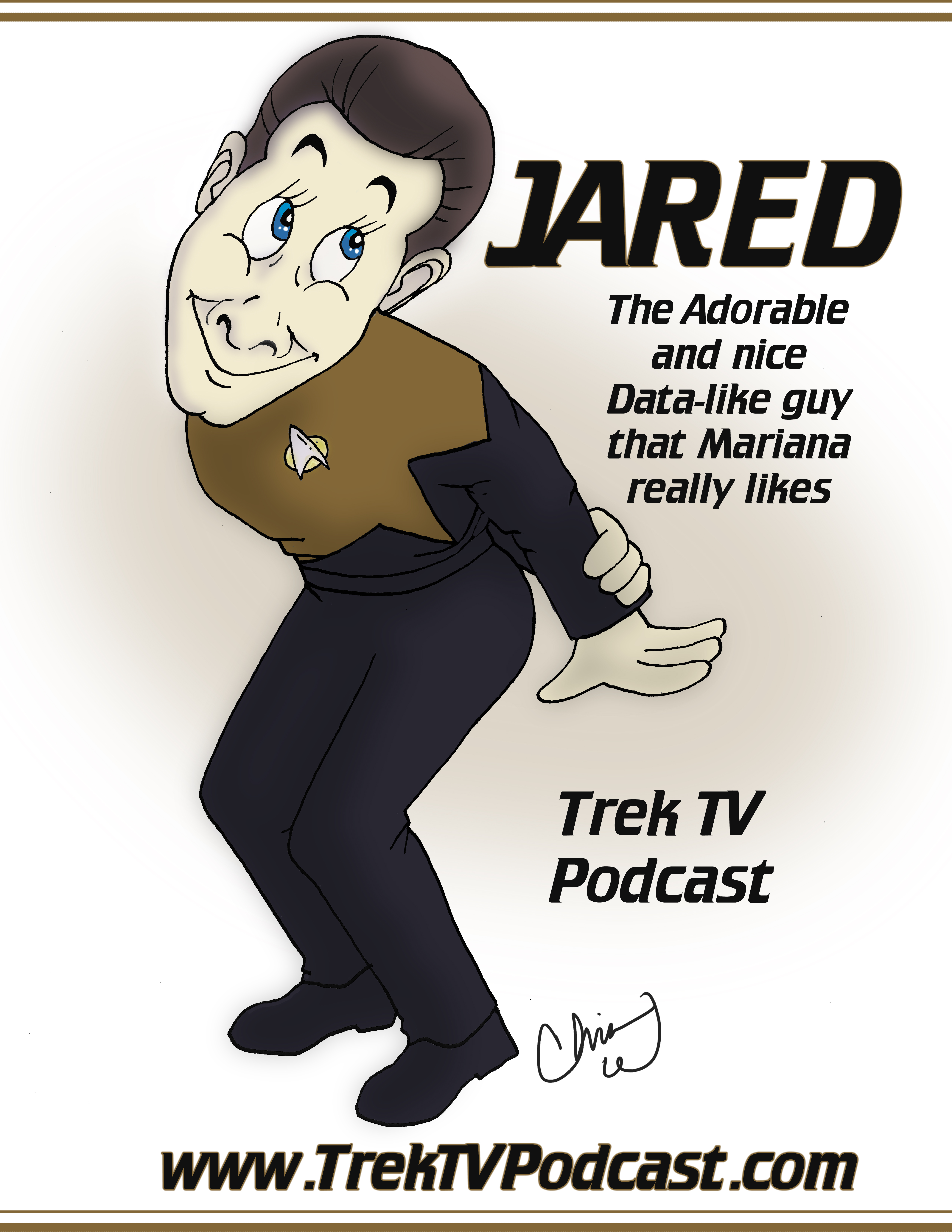 Attached is my rendition of Jared according to Mariana's description from the "Final Mission" episode (Episode 178.) Since Mariana stated that Jared resembled Data, I did so with my fanart. I also gave him blue eyes since Mariana stated she liked Riker's eyes, and Data's eye color is almost certainly not that of Jared's. I hope you all like it
Episode Player
Trek TV Episode 189 - Star Trek: The Next Generation S04E20 - "Qpid"
Tweets by trektv